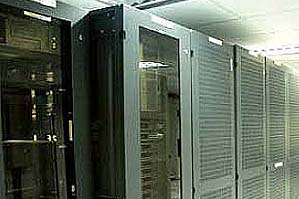 We host our servers in our premium data center located in Coventry, UK. Our dedicated servers support Windows and Linux solutions and come in a variety of sizes. Furthermore, we offer our dedicated server clients our state of the art in-house-developed monitoring service, Synapse, at no extra charge.

Our entire range of UK dedicated servers is 100% managed, so you do not have to worry about running your servers or fixing any problems. What we mean by managed dedicated servers, is that we will take care of the setup of your dedicated web server account, troubleshooting with your dedicated server, and everything in between.

All of our standard dedicated server packages for the UK location are listed below. We offer 99.9% uptime on our networks.

All prices are quoted in US$
PACKAGE
CPU
RAM
HARD DISK
IP's
OS
BANDWIDTH
MIN.
BILLING
SET UP
MONTHLY
ORDER
HERE
DED-UK 1
Intel Xeon Dual Core X3060; 2.40 GHz
4 GB
500 GB SATA
5
Linux
Windows
10,000 GB/month
1 month
FREE
US$ 87.-
Order
DED-UK 2
Intel Xeon Quad Core E-1230v2;
3.30 GHz
8 GB
1,000 GB SATA
5
10,000 GB/month
US$ 189.-
Order
DED-UK 3
2 x Intel Xeon Quad Core E5-2609;
2.40 GHz
12 GB
500 GB SATA
5
10,000 GB/month
US$ 434.-
Order
If you require a custom configuration, please contact us.